3 Myths About Root Canals | Las Vegas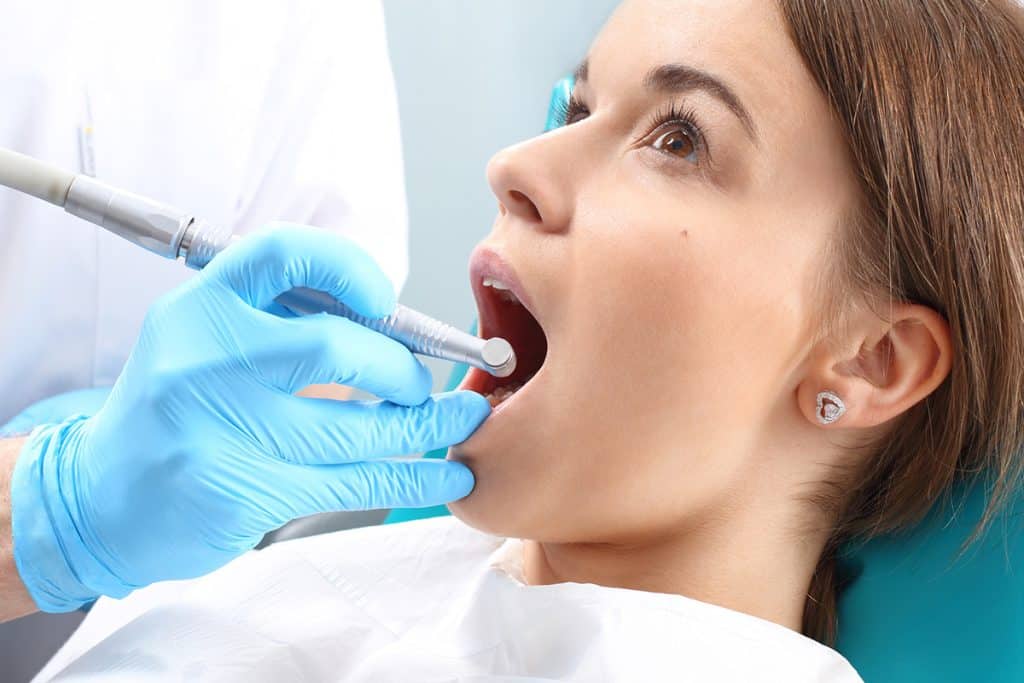 While there are many different dental treatments when you experience tooth pain, one of the most effective dental solutions is a root canal. This treatment requires an experienced endodontist to cut into a tooth in order to extract infected pulp. For the vast majority of patients, root canal treatments can save teeth even when a severe infection is present.
However, despite their high success rate, many myths about root canals persist. You might even believe a few of them yourself. At Las Vegas Endodontics, we want our patients to know what their treatments entail, and to feel as comfortable as possible when they get dental work done. Learn the truth behind three of the most common myths about root canals.
Myth #1: Root canals hurt
One of the most popular myths about root canals is that they are painful. Thanks to modern dental techniques and anesthesia, root canal treatments are actually about the same as other common dental treatments. You should experience little to no discomfort during your root canal treatment!
Recovery is also a relatively painless process as well. Some patients even go back to work the same day, and for the average person full recovery is less than a week. If you do experience some pain or discomfort after treatment though, we recommend taking some over-the-counter pain medication. Typically, you only need to visit an endodontist if pain persists after a week.
Myth #2: Root canals don't last long
Some people believe that root canals aren't worth it because they only extend the life of the tooth by a few years. Because of this, some people think that tooth extractions are a better option than root canals. In reality, the healthiest thing for your mouth is to try and preserve your natural tooth rather than take it out and fit it with an artificial replacement.
Sometimes, if an infection has spread too much, the best option is to extract the tooth. However, a successful root canal treatment can extend the life of a tooth by an average of 15 years. For some patients, it is even longer, with root canals providing an additional 20 to even 30 years. How long your root canal will last will depend on your oral hygiene, so make sure you practice good dental practices.
Myth #3: Root canals require many long appointments
One of the challenges of getting dental work done is finding the time to fix your teeth. As such, many patients avoid root canal treatments because they think it will take too much time, or requires multiple visits. The truth to this myth is that the average root canal procedure usually only requires an initial consultation and the day of the procedure itself.
The average root canal treatment takes 30 to 60 minutes per tooth, though it can take up to 90 minutes for larger teeth with multiple roots. If you're in a rush, make sure you fill out your insurance and other patient forms before you come in for your appointment!
Get your root canal treatment at Las Vegas Endodontics
Suffering from teeth pain, jaw aches, and other oral issues? If you need a root canal or other endodontic treatment, we will do our best to save your teeth here at Las Vegas Endodontics. Utilizing the latest endodontic techniques and technology, we will do everything we can to save your natural teeth while helping you have a brighter, healthier smile.
Contact us today if you have any questions or to schedule an appointment, and we look forward to seeing you at Las Vegas Endodontics.
Recent Posts
Contact Us
Las Vegas Endodontics
6655 W Sahara Ave Suite A106
Las Vegas, NV 89146
Fax: 702-876-5923
Monday | 8am - 4pm
Tuesday | 8am - 4pm
Wednesday | 8am - 4pm
Thursday | 8am - 4pm
Friday | 8am - 2pm
Saturday | Closed
Sunday | Closed