Can I Get a Root Canal While Pregnant?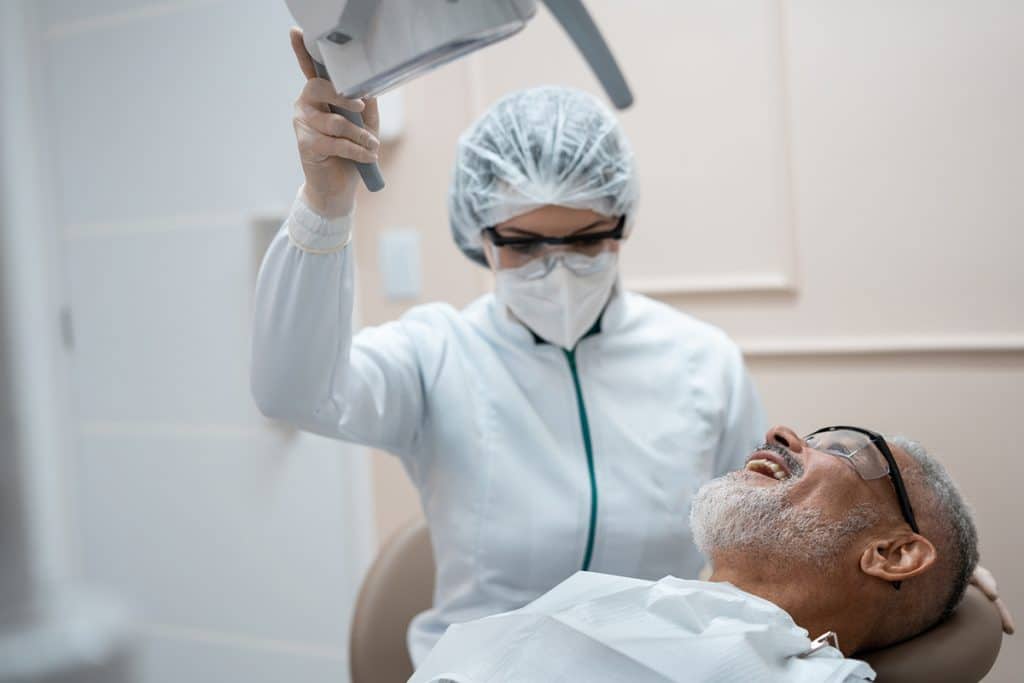 Patients who need root canal treatment may not always schedule the procedure right away. There are various reasons a patient in need of a root canal might postpone treatment.
Sometimes, patients avoid needed treatment due to dental anxiety. However, others might delay treatment because they've fallen prey to certain myths.
A common misconception is that it's not safe for a pregnant woman to undergo root canal therapy. Although every patient is unique and it is therefore necessary to consult with your doctor before undergoing any major medical procedures during pregnancy, it is generally safe for pregnant women to undergo root canal treatment.
Dental X-Rays: What You Need to Know About Their Impact on Pregnancy
An endodontist needs to take an x-ray to confirm the patient needs root canal treatment. Some patients believe that pregnant women can't have x-rays taken because the radiation will endanger a fetus.
Again, although such concerns are understandable, patients can rest assured that they are also baseless. According to the American Pregnancy Association, because dental X-rays expose patients to relatively small amounts of radiation and typically focus said radiation on a patient's teeth, it is safe for a pregnant woman to have dental x-rays taken.
The Ideal Timing for a Root Canal During Pregnancy
It's important to coordinate closely with your endodontist if they recommend scheduling a root canal while you happen to be pregnant. Scheduling the procedure at the ideal time during your pregnancy will promote a better outcome for all involved.
Performing a root canal on a pregnant woman is safe for the fetus during virtually any period of a pregnancy. That said, scheduling a root canal during the second trimester is often best because by that point a patient will likely experience less nausea and other such effects of the pregnancy.
As a result, they will be more comfortable undergoing treatment. On the other hand, if a patient were to wait to schedule treatment until the third trimester, they may feel physically uncomfortable sitting in an endodontist's chair throughout the length of the procedure.
Root Canal During Pregnancy: Is Anesthesia an Option?
Discuss anesthesia options with your endodontist before they begin treatment. According to the American Dental Association, local anesthesia does not pose a risk to developing fetuses. Thus, if your endodontist offers local anesthesia, you may receive it to minimize any discomfort you might otherwise experience during root canal therapy.
You may also wish to speak with your dentist or endodontist about taking pain medication as you recover from the procedure. Although modern techniques have reduced the amount of discomfort patients may experience in the aftermath of a root canal therapy, some patients might nevertheless benefit from taking painkillers for a few days after treatment.
Experts generally recommend that pregnant mothers limit the usage of medications during pregnancy. However, they also point out that discomfort can result in stress that might negatively affect the fetus. As such, you and those providing you with care may wish to discuss pain medication options thoroughly before your root canal begins.
Learn More About Root Canal Therapy in Las Vegas
At Las Vegas Endodontics, we'd be happy to answer any questions you may have about undergoing root canal therapy while pregnant. Contact us online today or call us at 702-876-5800 to request an appointment.
Recent Posts
Contact Us
Las Vegas Endodontics
6655 W Sahara Ave Suite A106
Las Vegas, NV 89146
Fax: 702-876-5923
Monday | 8am - 4pm
Tuesday | 8am - 4pm
Wednesday | 8am - 4pm
Thursday | 8am - 4pm
Friday | 8am - 2pm
Saturday | Closed
Sunday | Closed