How Does An Endodontist Repair A Cracked Tooth?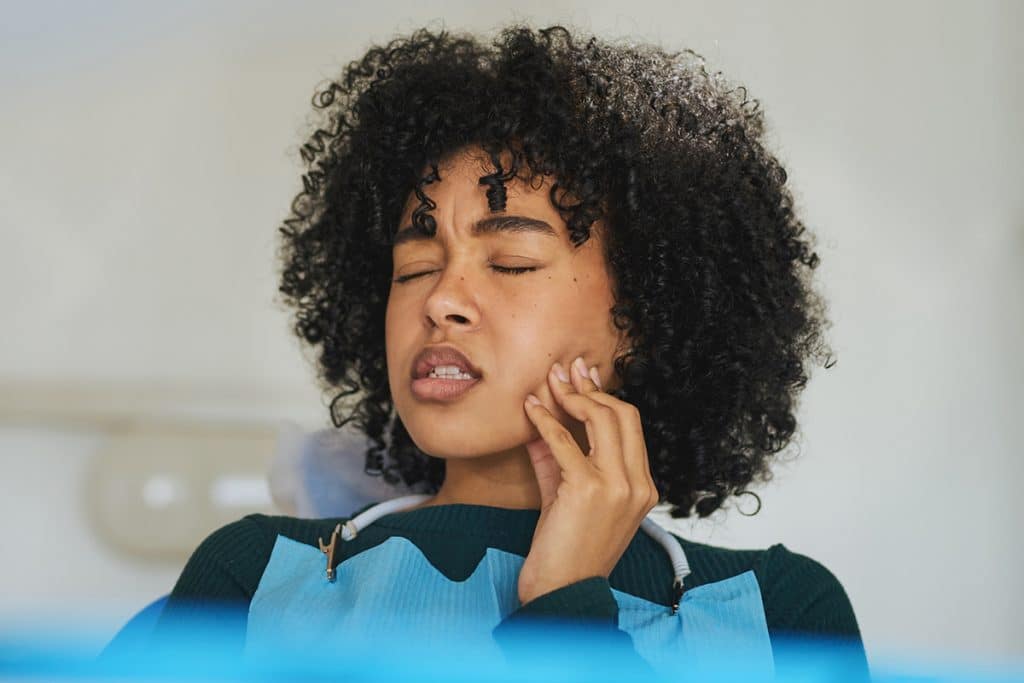 There are many issues that can affect your teeth and gums, but one of the more concerning problems to have is a cracked tooth. Cracks can affect both the appearance and function of teeth, ruining your smile and also making it harder to chew, speak, and perform other activities with your mouth. Furthermore, cracked teeth make your mouth more susceptible to developing painful tooth infections.
It is vital to get cracked teeth repaired as soon as possible, and in some cases an endodontist can help. Endodontists are specialists in treating the pulp, tissues, and inside of your tooth. Whether by working on their own or with other dental specialists, they can repair many different types of cracked teeth.
Do you have a cracked tooth? Learn how endodontists like ours here at Las Vegas Endodontics can help:
Why it's important to repair cracked teeth
Inside your tooth is a bunch of connective tissue, blood vessels, nerves, and cells known as pulp. Pulp helps your tooth grow early on in life, and helps it stay healthy as you grow older. However, cracks in your tooth can expose your pulp to bacteria, making it susceptible to infection. If the pulp gets infected, you may experience oral issues such as tooth pain, sensitivity, bleeding, or other health problems.
Getting your cracked tooth repaired as soon as possible reduces the risk of tooth infection. However, in some cases you have to get the infected pulp treated before you can seal up the crack. That is where endodontics comes in. Endodontists extract infected pulp through root canals, which prepares the tooth for crowns, sealants, and other treatments. 
When can endodontic treatment can repair cracked teeth
Depending on how damaged your teeth are, there are several different treatment options to consider. Mild chips and cracks can often be sealed or covered up through the use of cosmetic dentistry. Severe cracks, especially those that caused chunks of your teeth to break off, may require more restorative treatments, or even tooth extractions for extreme cracks.
Endodontic specialists are typically able to treat moderate cracks, allowing you to preserve your natural teeth as much as possible. This is often done through root canals, apicoectomies, and other endodontic treatments. Be sure to consult your dentist about the best way to treat and restore your cracked tooth.
When should I see an endodontist for a cracked tooth
It is highly recommended that you visit a dentist every six months for a cleaning and check up. Not only will this visit help you maintain healthy teeth, but it will allow you to spot potential issues in your mouth before they aggravate into a painful problem. If you have a crack already, they can also recommend the best specialist to see to get your tooth repaired.
There are several different cracks, such as split tooth or vertical root fracture, that endodontists in particular fix. You may also want to see an endodontist about a cracked tooth if you experience any of the following symptoms:
Noticeably cracked or chipped teeth

Persistent pain

Swollen or bleeding gums

Pain when eating, especially to hot or cold foods

Loose teeth
Get endodontic teeth repair at Las Vegas Endodontics
Want to get your cracked teeth repaired? If you're in the Las Vegas area, please pay us a visit at Las Vegas Endodontics, Nevada's largest endodontic practice. We have saved thousands of teeth over the years, thanks to both our experienced staff and with the help of the latest dental technology. This includes our GentleWave Ultracleaning procedure, which allows us to more fully clean out your teeth compared to a standard root canal procedure.
Contact us today if you have any questions, or to schedule an appointment for dental care here at Las Vegas Endodontics!
Recent Posts
Contact Us
Las Vegas Endodontics
6655 W Sahara Ave Suite A106
Las Vegas, NV 89146
Fax: 702-876-5923
Monday | 8am - 4pm
Tuesday | 8am - 4pm
Wednesday | 8am - 4pm
Thursday | 8am - 4pm
Friday | 8am - 2pm
Saturday | Closed
Sunday | Closed